Due so bad weather forecast for tomorrow maybe we will have one qualifier at the end of the day.
Controlled Practise 1:
Take it easy! Just do some clean laps and don't destroy anything… it has worked out. Track
Is pretty challenging due to the narrowed tear drop at the end of the main straight.
Due to a different tire strategy to my mate, my car was pretty unstable on the rear. Still happy with my result, although it wasn't pretty fast.
Resulta can be found here: https://www.myrcm.ch/myrcm/main?dId[O]=15365&pLa=de&dId[E]=66315&tId=E&hId[1]=org
CP2:
Way better! Now I need to focus on my driving style and moderate my excitement for having a car, that has a stable rear.
Timed Practise 1 & 2 + Quali 1:
Wow… what a day! From TP1 on I wasn't able to update this blog, as I simply had not any free minute to write something. I was helping Andy Kühne (Awesomatix) to put in this car in Group No. 1, while I was relying on help from Kazuki Endo / Hayato Ishioka, who helped me to put my car in. It is simply impossible to do it by your own, as you have to run though tire mounting area, then technical inspection and afterwards tire saucing. All cars can be released on the track about 1,5 min before the heat starts. And the way up to the drivers stand is a bit longer than normally. I mean… yes, it is possible to put your car inside by yourself – but that is pure stress. Especially when you want to break in your diff.
I am super happy with my P40 result after TP1&2 and was finally able to make P41 after the quali heat. Some smaller corner dot "hops" and a small Tokyo Drift Scene was resulting in a 17L 5:01.824 run.
My 420X is running almost perfectly! The rear is super stable and I have enough steering (that the car could go 90° sideways in almost every situation). Setup is still HPS Pink springs on front while SLS Green on rear. Geometry wise its pretty much my standard setup from German TC nationals.
After Q1 we had the opening ceremony, where dance and music was presented (nice!). After small drinner at the track Tim and me have prepared the rain car for Thursday…. if you believe it or not, we have left the pit area at 0:30 after midnight. And now at 06:15 I am writing this update for you.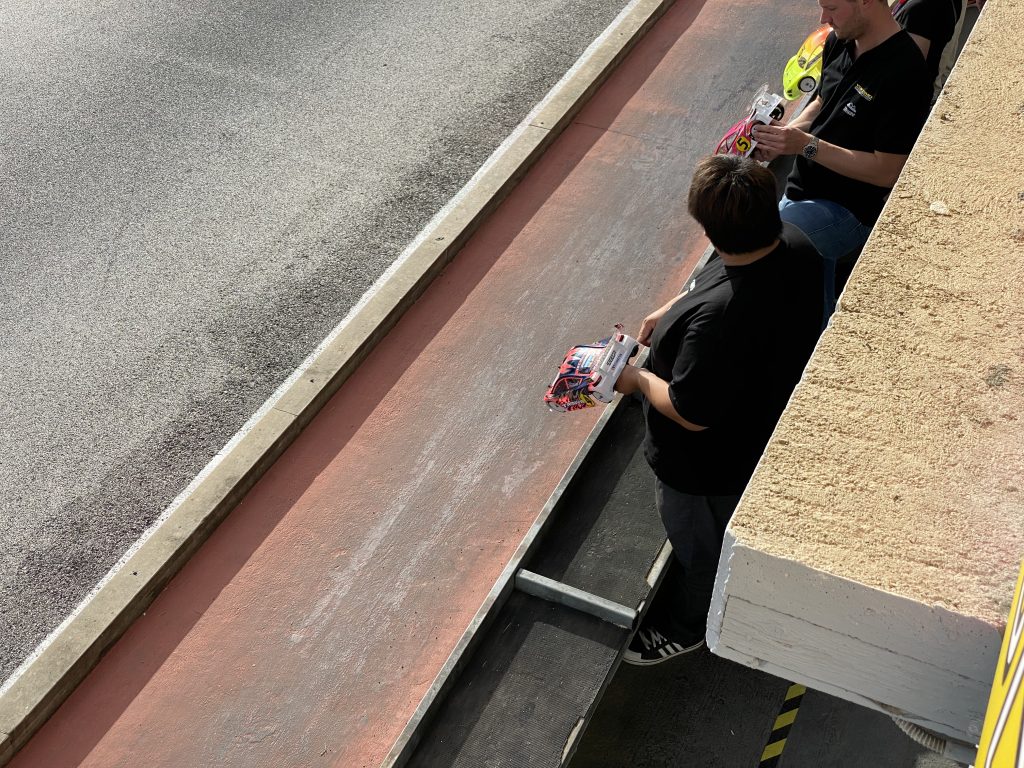 This is still the link for all results: https://www.myrcm.ch/myrcm/report/de/66315/296424